Each month Katy Thornton and I represent Hart Memorial at Ulster Schools Chess held at Methody College, Belfast. This year I came 4th in the Primary School League of the Belfast Scholastic Shield. I was invited to Stormont by Chris Lyttle MLA, to be presented with my shield. Whilst I and the other league finalists were there, we took part in the Stormont Elite Chess Tournament. I came 5th.
My mum, Uncle Bryce and I were taken on a tour of Stormont, all the politicians were in London at Westminster for talks that day. However I did meet Tracy Magee, the UTV Political Correspondent in the Stormont café. We had a great day and I was very proud to take Hart Memorial Primary School Chess Club to Stormont. So please, come along to our school Chess Club and lets have other representatives of Hart Memorial at Methody College and Stormont next year.
Jasper Grady P.6
A fun, action packed day for all P3 pupils. See what we got up to and look at the success we all had!
Saturday 11th March P4 to P7 children came to school to take part in a Lego fun day as part of British Science Week - a celebration of the best of British science, technology, engineering and maths. Bricks 4 Kidz come and worked with the children building a variety of different models. Mums and Dads had great fun coming to see what the children had made and also joined in the fun with the huge bags of Lego. Mrs Davison would like to thank all the children who took part in the day and to the parents for bringing the children to school on a Saturday. Photographs of the day can be seen on this link.
Megan and Amelia got their plaits cut off for charity. Their plaits will now be sent off to make wigs which will make such a huge difference to sick children. What a superb demonstration of kindness. Well done girls!!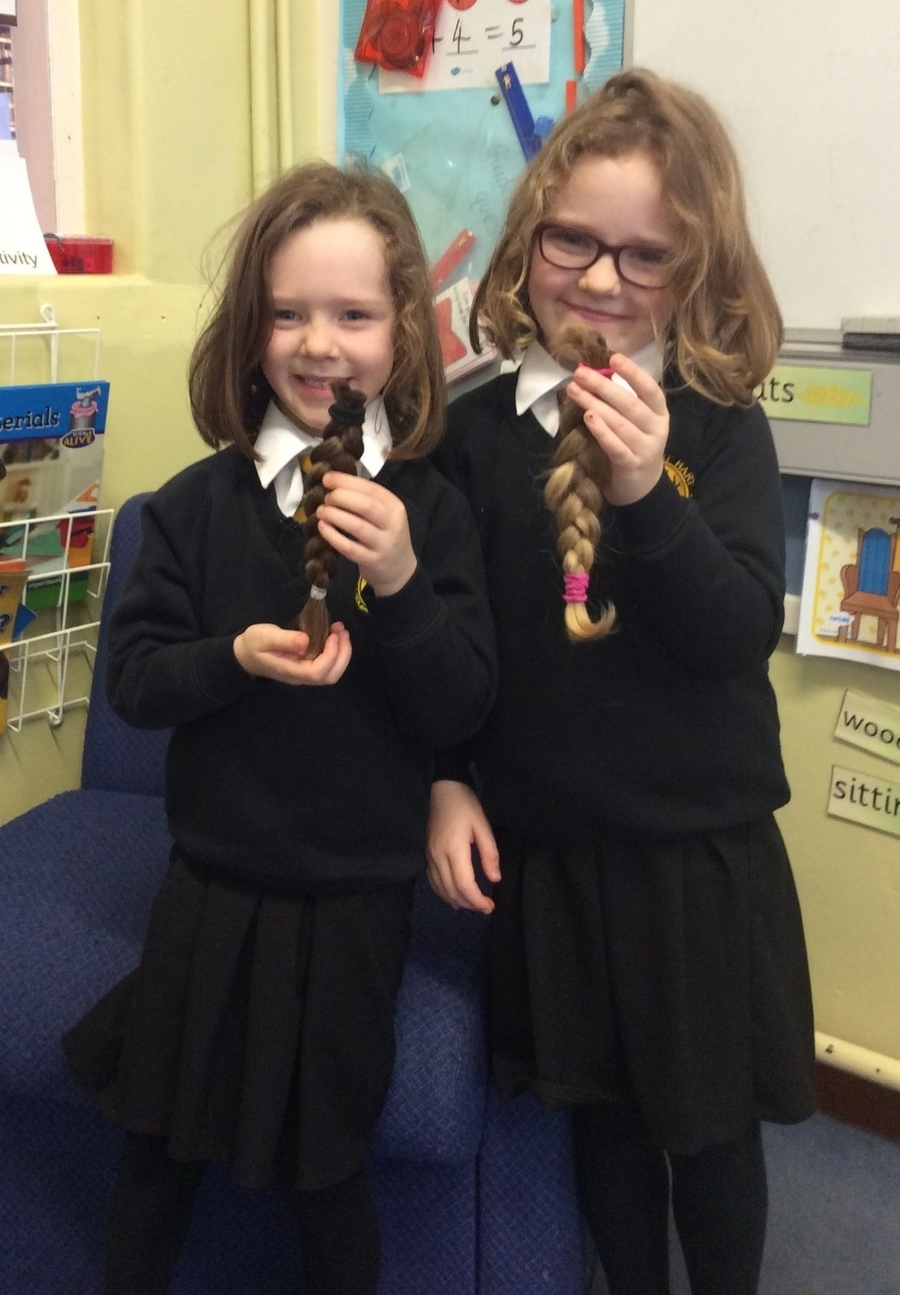 Well done Katy and Jasper who both won first place in their age category in a chess competition at Methody college.
Scott and Chris (highest collectors) were invited to Belfast to pick up a certificate for our donation of £2,910.53 .
We raised £2,910.53 for Action M.S last year through our sponsored walk in Gosford Forest park.
All Hart Memorial Top Prize Winners for raising a super amount for our Charity REACH Mentoring.
We had a lovely morning on Monday 24th October for our sponsored walk. Many thanks to all of those family members who agreed to help out. We have collected lots of money so far. Thanks for all your efforts in supporting our chosen charity for this school year . Well done everyone!
Parents and children enjoying the practical experiences and solving problems "hands on" using Izak9 cubes on Wednesday 5th October 2016. Thank you to all those who were able to attend!