April 2016
Congratulations to all the children who got a photograph taken, reading in an unusual place.
Here are some of our prize winners.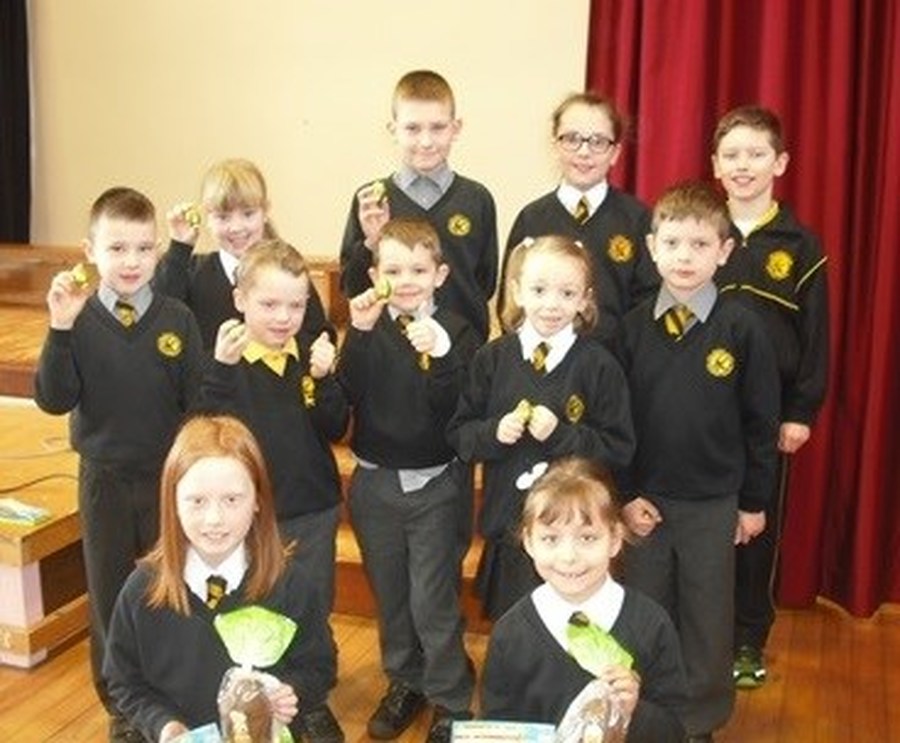 January 2016
Congratulations to Katy and Jasper for competing in the children's chess competition held in Belfast.
Jasper placed 3rd and Katy came 1st. Well Done!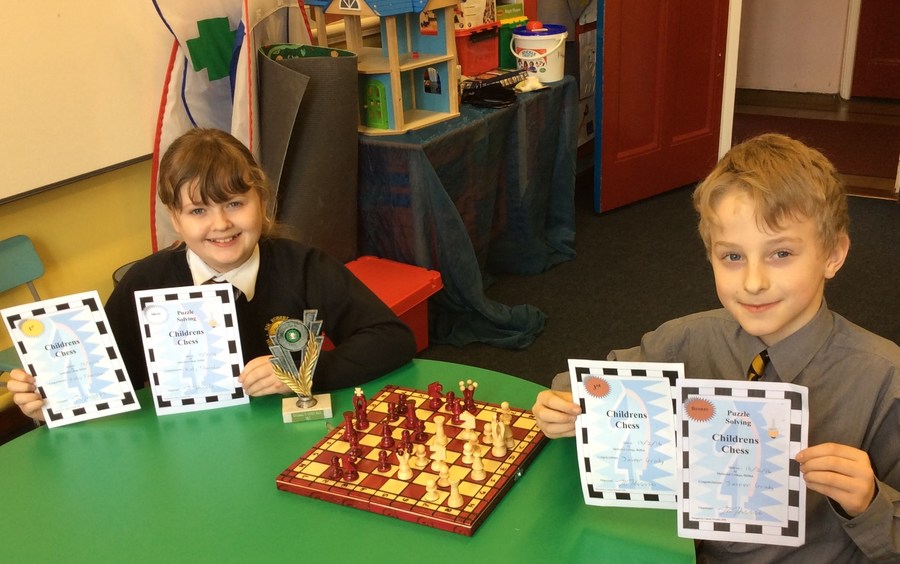 December 2015
Congratulations to Carolyn from P5 D/W who won the Lough Neagh Christmas Colouring Competiton.
She won a Christmas party hamper that her class will enjoy at their Christmas party.
October 2015
Rachel Grant (3rd place) and Jack Ferguson (highly commended) received prizes for great artwork from Reverend Cairns. Their work was chosen from schools all over the county and we are very proud of them both!