Callum won this trophy for being a talented footballer at Hanover FC.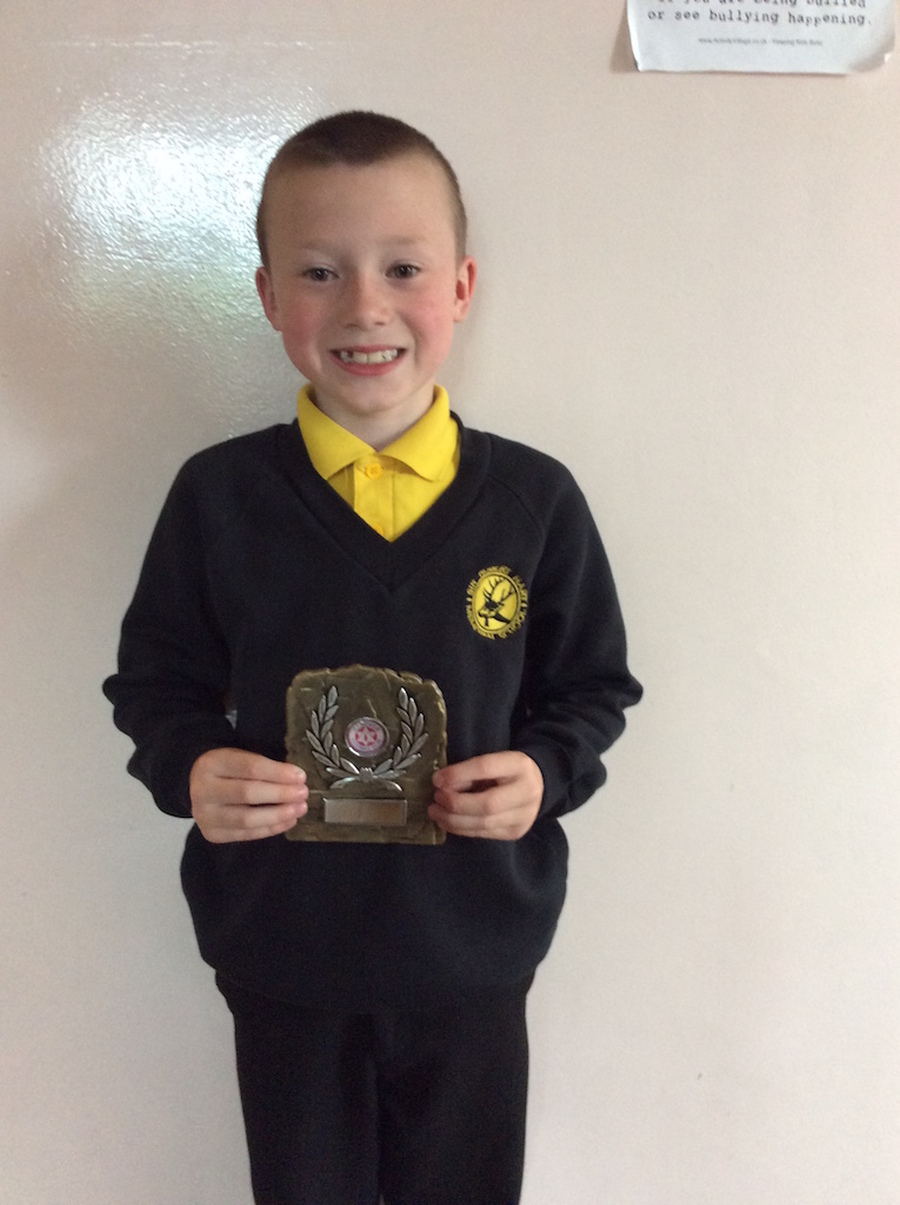 Caiden with his shield from ST. Marks, Anchor Boys for most improved Anchor boy.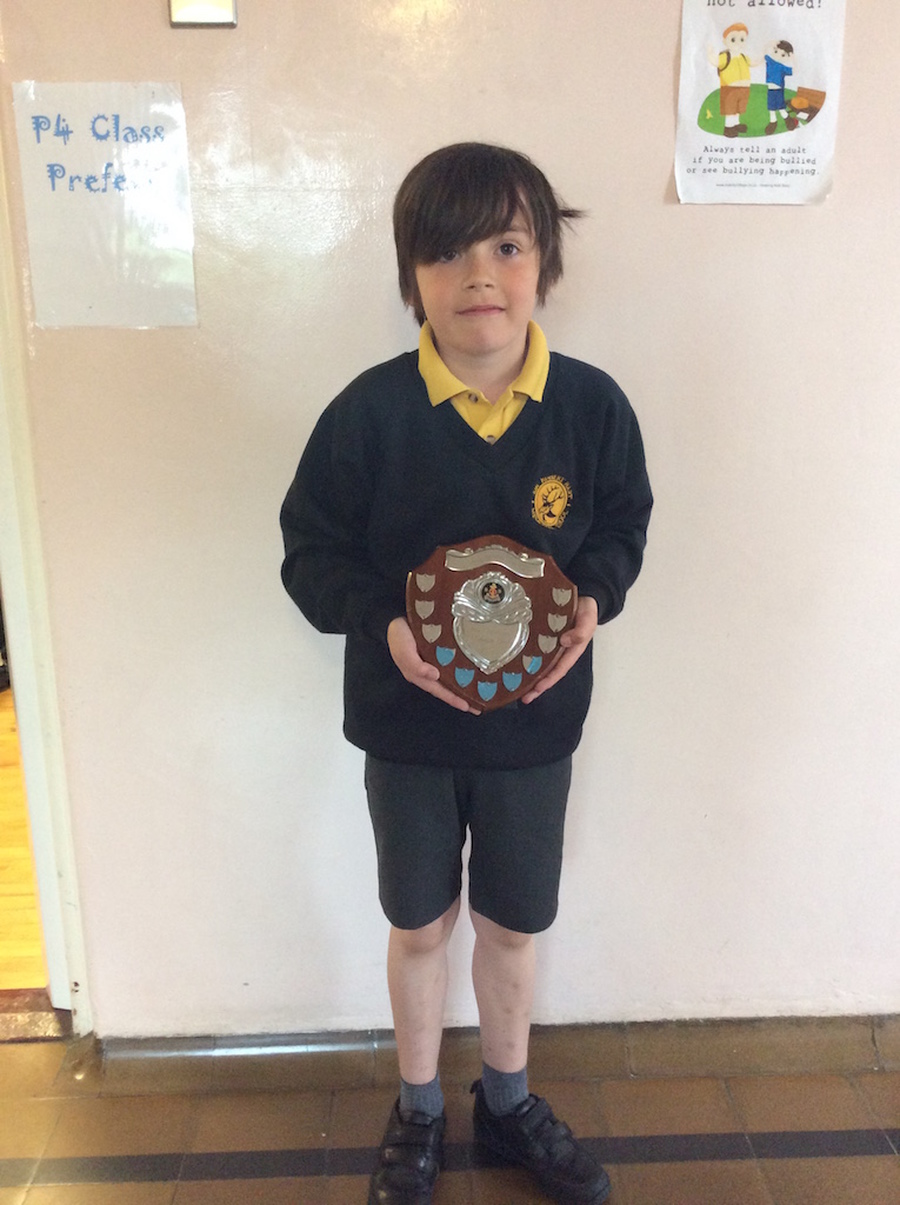 Megan has had a very successful year at Irish Dancing this year. She won the cup for the Prelim Championship in Ballymoney Festival. The shield was for her 'hop and bend' in Ballyclare Festival. She also won the local champion for under nine years. Well Done Megan!!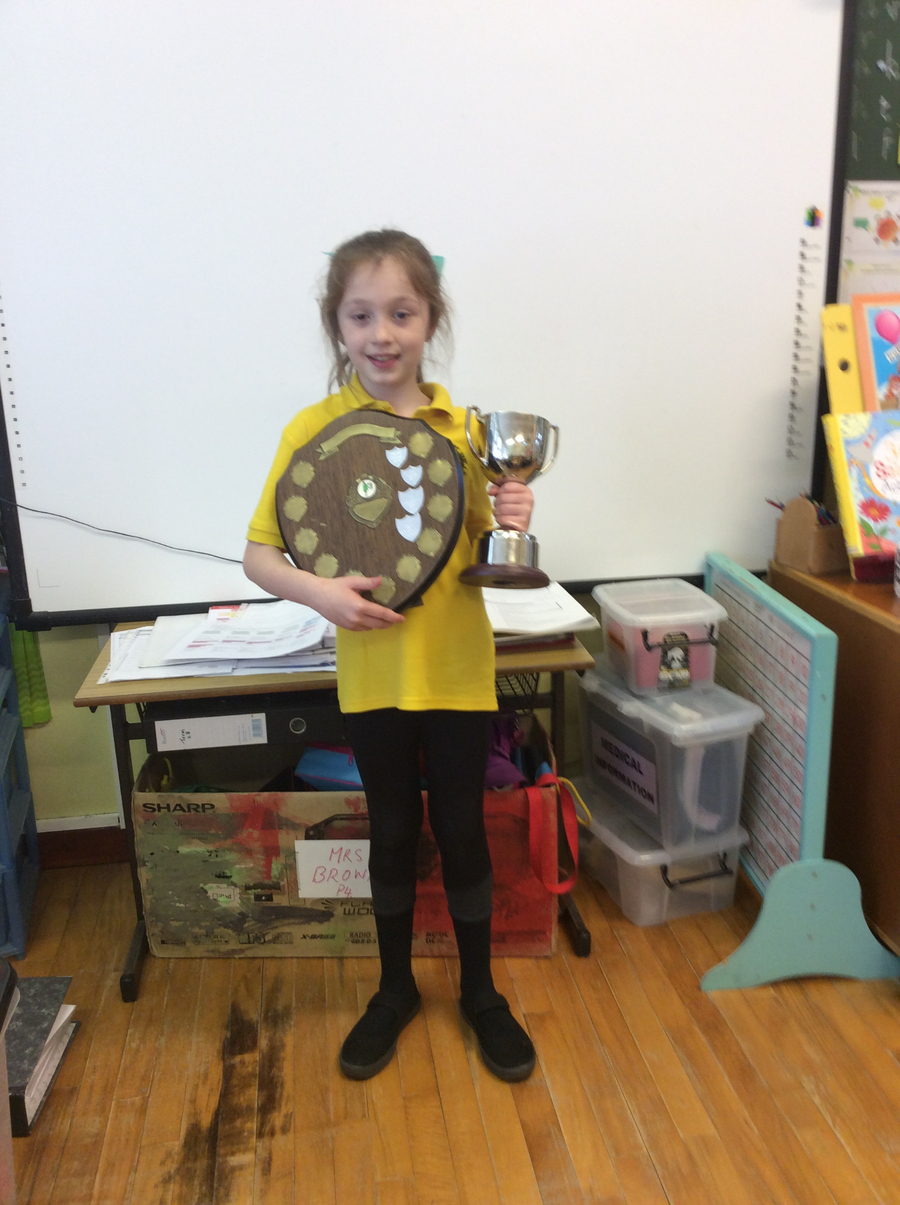 P4B had a very enjoyable trip to Portadown Library on the 10th April. They were delighted to be able to borrow three books. I hope they remember to return them.
P4 had a lovely day trip to the Palace Stables on Friday 20th January. We got to see what it would have been like to live during WW2. All of the children had a great day! Super behaviour and a very informative trip.
Shared Education. Theme- Identity
Children enjoying completing some challenging maths processes this year.