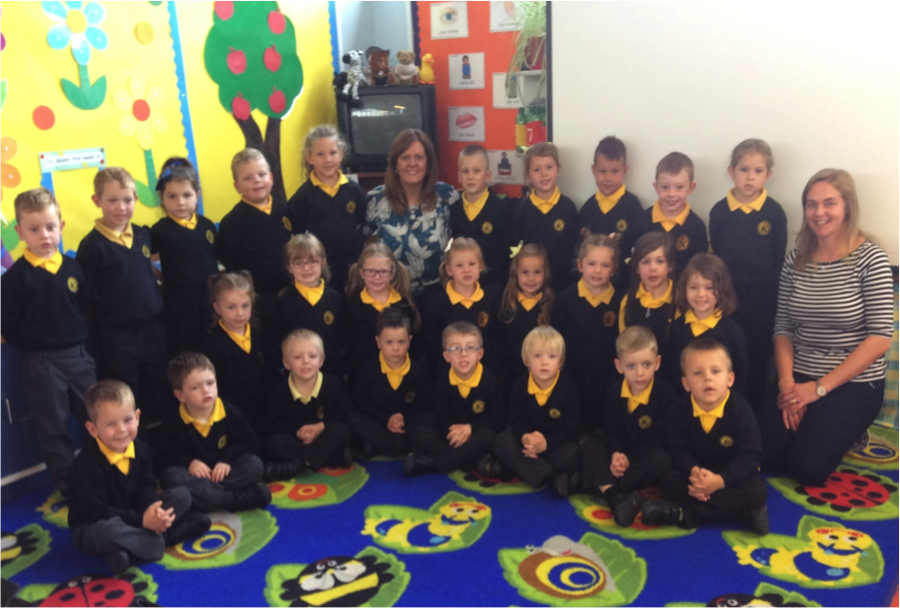 School begins at 8.45am and ends at 2.00pm.
Please remember to bring snack and dinner money in on a Monday morning in separate envelopes each labelled with your child's name. Snack is £1.50 per week and dinner costs £2.60 per day or £13.00 per week.
It is important to bring school bags and homework folders to school every day.
Fun with Numbers! We are learning to form our numbers correctly, order numbers and make a set of numbers.
We are enjoying PE sessions with Steve from the Healthy Kidz team.
We made a pictograph showing our class ages and a bar chart to find out the most popular eye colour in the class.
At Literacy time we listened to the poem 'I am me' and unjumbled the words to make a simple sentence. We are learning to recognise capital letters and full stops
We are learning that we change over time. Look at us sorting items suitable for a baby and for a child.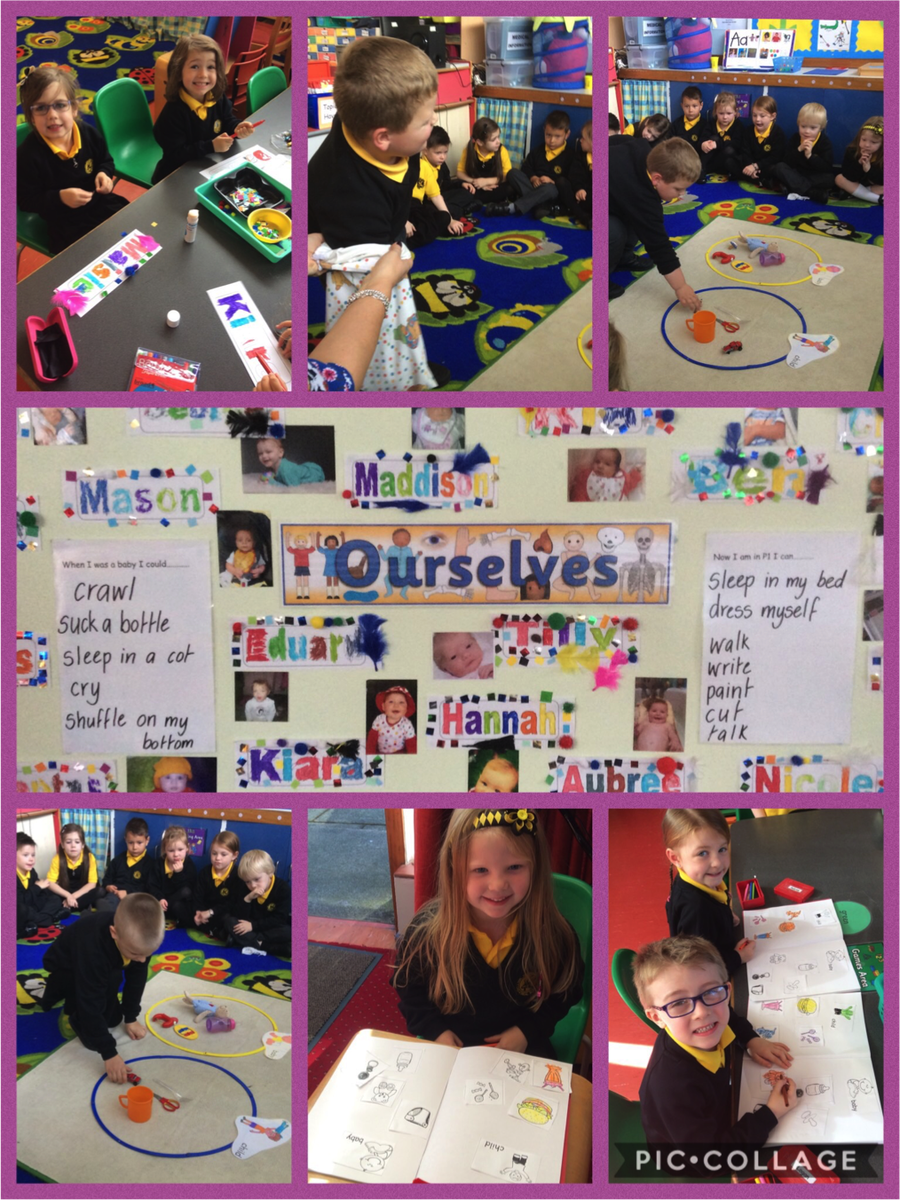 Well done to our September Award Winners.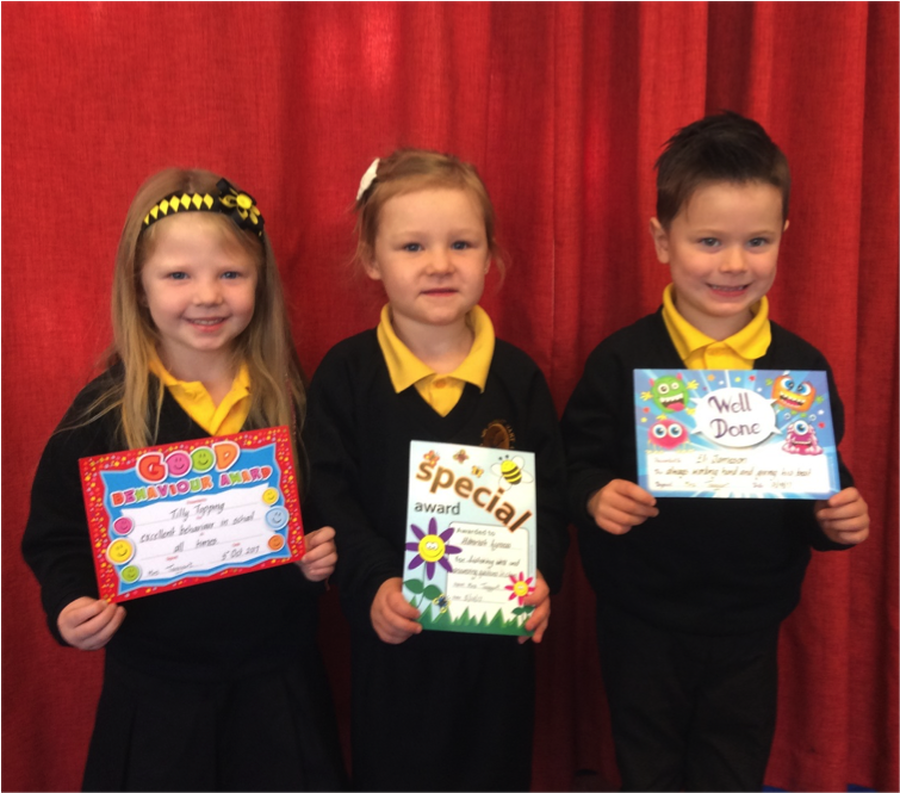 September Play Based Learning
Our WAU topic this term is 'I'm Me, I'm Special' and we have been learning that we change as we get older. During show and tell we talked about things we could do as a baby. We had a visit by Baby Charlotte, her brother and Mum. We learned how mum takes care of Charlotte. Mum talked about and showed us her tiny vests, her nappy and feeding bottle. We all enjoyed their visit. Many Thanks.
We are learning to make quiet and loud sounds using percussion instruments during music time.
We have been learning positional language. We balanced bean bags on top of our heads, placed them in front of us, behind us, beside us and completed an obstacle course climbing over and under apparatus, standing behind the red line, jumping into hoops and walking beside and next to the rope.
We have been learning to sort and match.
In small groups, we all went on a tour of our school. First, we met Miss Shipley in her office, then we called in to see our school secretaries. After we went to meet our cook and canteen staff. Our caretaker Paul came to visit us in our classroom. We learned about their roles and how they each help us in school.
We are all settling into P1 and learning new routines.
We are developing our fine motor skills by tearing strips of newspaper and practising our cutting skills.
Look at us having fun during playtime.